1 minute, 29 seconds
Media Image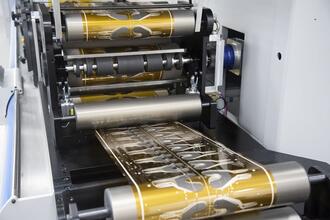 Description
Not enough budgets to start the business, you can ponder upon Asset-Trade for it offers a range of used printing machinery and used CNC machines.
Starting a new business was never easy before Asset-Trade started offering used machines and tools including of printing machinery, CNC machines, used lathe, used press, etc. amongst others. Nonetheless, the printing machinery and used CNC machines from Asset-Trade are here to support all those entrepreneurs who are hard on cash yet want to start their business. A comprehensive list of the used machines on the our website portal offers a range of machines and tools to select from.
Nevertheless, things could not have been easy and smooth had there not been companies like Asset-Trade that understand the critical requirement from the new business organizations and entrepreneurs. The company buys and sells used machines from various European countries including of Germany and buyers have plenty of choices with it. Catering to the specific requirement of used machines that can have some use in metal, plastic, wood, printing and food industry, Asset-Trade has carved a niche for its services.
The company has complete control over the quality and standard of the machines that are to be sold to customers; customers can test the machine on their own before buying. Complete transparent method to provide genuine used CNC machines and printing machinery, Asset-Trade buys them from the actual sellers at the spot. The success could not have been made possible without the excellent support from the buyers and sellers of the used machines. Detailed information on the available used machines at the website can be used to do a pre-buy analysis. Buyers can even as for demonstration and test at the company's premise for their satisfaction before ordering for the used machine.
About the Company: Offering a range of printing machinery and used CNC machines, Asset-Trade sells and buy comprehensive range of quality used machines. The official website shows a list of to be sold used machines with all description.