2 minutes, 3 seconds
Media Image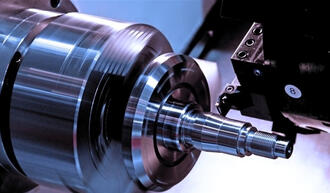 Description
Are you wondering what a CNC machine is? Well, CNC lathe machine or CNC turning machine is a requirement for manufacturing industries for performing different types of tasks like – drilling, grinding, and sanding. These machines do not only boost a person's profitability, but it also reduces the overall turnaround time it takes to run. Even if you have a second-hand industrial machinery, it will perform in the same way the new one would for CNC machines. These machines can work with anything raw like plastic, wood or metals. It helps in both small shops and large industries. If you are planning to buy a CNC turning machine or a used CNC equipment that is for sale, you should know the following facts:
These machines are significantly essential for producing various components like auto parts, table legs, stair railing and much more. The cutting and turning operations are repeatedly performed over a material to produce the desired output on a large scale. Used CNC equipment for sale also work with almost the same strength as a new one.
Cutting operations will be performed in a circular motion inside the CNC turning machines. There are few materials which cannot withstand both horizontal and vertical milling operations. Keep in mind that the material you are using inside the turning machine can hold enough stress inside.
Keep in mind that CNC turning machines cannot be operated without operator assistance. For this purpose, it is necessary to hire and train some professional to perform even if it is a second-hand machinery for the turning centre. It would be great if the operator is an expert in G – code programming.
Most of the CNC turning machines can perform in a multitasking production. You just have to make sure that you are using the latest turning machines loaded with recent technology programs and hardware. Multitasking operation not only saves your time, but also an accuracy can be achieved with the right technique and approach.
The turning machines have two sorts of turrets – hydraulic and servo. The servo turrets can perform faster as compared to the hydraulic turrets. This is the reason why most of the turning centers are loaded with servo turrets only. Get a used CNC equipment for sale with the servo turret in it.
The latest turning machines have an ergonomic coolant tank. These tanks are detachable can be easily pulled away for cleaning and maintenance.
To make sure you are purchasing the CNC Turning Machines that can fabricate components according to your needs and preferences that would subsequently increase the productivity and profitability, get the advice from professionals. You can also opt for second-hand machinery, which would be as efficient as a new one, just with a lower price.