2 minutes, 5 seconds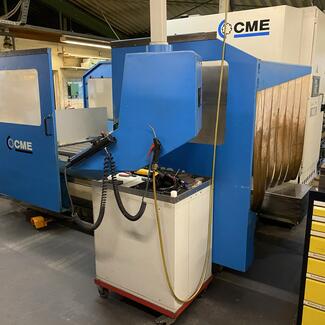 Starting a new business was never easy before Asset-Trade started offering used machines and tools including of high quality CNC machinery, CNC machines, used lathe, second hand machine centres, used press, etc. amongst others. Nonetheless, the CNC machinery and used machines you buy from Asset-Trade are here to support all those entrepreneurs who are hard on cash yet want to start their business. A comprehensive list of the used machines on the our website portal offers a range of machines and tools to select from.
Machine tools are described as machines that are vital in disposing operations for material removal. It operates on different operating principles like shaping, drilling, grinding, turning and milling. Machine tools are relatively expensive and not all may have the capability to buy brand new equipment for a particular purpose. It is in this regard that used machine tools are sold in the market.
The real purposes of such products are varied. First, they aim to provide consistency between the motion of the work piece and the cutting tool used. It also desires to render stiffness while the cutting operation is done. Furthermore, it provides consistency during the cutting procedure while it controls vibrations in the process. Add to that, it also helps facilitate accurate surface finishes. With these purposes, one may be able to look into how efficient used machine tools are.
Machinery processes
Machine tool equipment are comprised of a base and a tower. These components are used either of two ways: the tool is fixed on the base while the work piece or material is placed on the tower; or the tool is held by the tower while the work piece or material is fixed on the base. In the process, the rotation or motion is supported by the movements of three spatial axes. Bearings, screws, rack and pinion arrangements and linear guides are important in the process.
What are machine tools made
Knowing what tools are made of will help one learn how to buy used equipment for manufacturing. An ideal tool is made out of heavy iron and steel. Cast iron is usually seen at its base while the entire structure is usually fixed on concrete. Powering the machine is made easy with the use of axles, screws and gears. Ideally, machine tools are said to be efficient if and when their respective cutting tools move freely.
Different types of machinery
When looking for machine groups, different categories may emerge. The different categories are also sub-categorized into specific types. When looking for used machine tools, classifications such as air compressors, bar machinery, air cooling and filtration equipment, bending and forming equipment and boring mills may be found. Other machine tools to look for are broaching machines, die casting machines, drilling machines and EDM machines.