1 minute, 29 seconds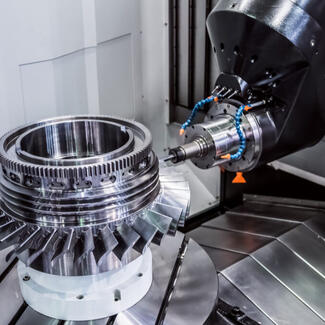 If you are looking for a 5 axis milling machinery, it is clear that you are an industrialist requiring a multi-tasking machine or the MTM. The milling machine is the most used and very essential component of any industry. There are different types of milling machines with differing features based on their requirements.
What are milling machines?
Milling machines can be described as machines that use rotary cutters to remove material from a workpiece. Milling is the process of removing the excess material and machines used for the purpose are milling machines. The machines can bore, cut, and drill through different materials making them useful for specific purposes.
What are Universal Machine Centers?
Universal machine centers are a type of milling machines that are used for complex castings. The spindle shaft in a UMC can be controlled by a computer and tilted continuously from a horizontal to a vertical position. This feature of the universal machine center makes it different from the horizontal machining center and makes it an all-rounder that can be used in many industries. Moreover, its milling spindle can be expanded in different ways making it a multi-tasker.
New or Used 5 Axis Machines
If you are looking to buying a new machine, you will have to shell out a significant amount of money as these machines are not cheap. However, you can buy used or second hand machines that are equally good in their functioning.
Manufacturers keep upgrading their facilities and machinery in a bid to streamline production and bring down costs. In this regard, you can get used machines in very good condition. Moreover, there are companies that refurbish the used machines, replacing worn out parts with new ones, rendering them more useful than before.
Asset-Trade is one such portal that offers you a place to buy or sell used universal machine centers and other milling machinery. Here you can find top-quality products and machines from brands like POS, DMG, MIKRON, HERMLE, and AXON.