2 minutes, 36 seconds
Media Image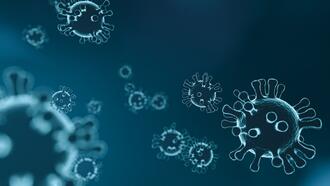 Description
The coronavirus epidemic (COVID-19) threatens the entire global economy. Experts believe that the world will never be the same again - some sectors of the economy will die, others will take a leading position after the epidemic, on the contrary. Maybe you should do something different? In times of crisis, the production of goods and products is one of the most reliable industries. Therefore, buying used machinery is one of the most sensible investments for smart businessmen.
Another reason for buying used machinery is the unstable oil prices. The more expensive fuel is, the more expensive it will be to deliver the machines.
What is the advantage of buying used German machines?
.
German machines are at all times the benchmark for a high level of reliability and functionality with one of the highest performance in the world. Used machines from Germany effectively cope with all tasks in the processing of workpieces and the production of high-precision parts of any size. Our company offers you a wide range of affordable CNC machines that are ideal for machining various materials. Here you will find equipment designed for various operations. In particular, we are ready to offer machine models such as:
.
The Spinner milling machine U5-1520 is a compact, economical 5-axis machining center for workpieces up to 1500 x 500 x 500 mm. The machine is characterized by excellent technical features with very low requirements for the occupied space.

.

The universal machine HEDELIUS RotaSwing 100 is characterized by a unique combination of the stationary table of the machine and the node of the swing-out table.

.

The 5-axis milling machine DMG DECKEL MAHO DMU 85 monoBLOCK - has a design that is suitable for any application. New machines from DMG DECKEL turn every part into a masterpiece after machining.

.

Toyoda FH55 Horizontal Machine Centers masters the complex machining of parts of any shape, is particularly suitable for mass production in the automotive industry.

.
Some of the reasons why you should buy from Asset-Trade:
.
On our website you can find high quality used machines for machining metal, plastic, wood and other surfaces. In addition, you can buy from us various universal used machines that can solve most tasks in the machining of workpieces and finished parts.
High quality equipment is one of the most important elements of the production process. We offer a wide range of machines, including original equipment models from leading brands in Germany such as DMG DECKEL, HEDELIUS, HERMLE and SPINNER.
Our machines meet all the necessary characteristics:
.
High performance: our models are highly efficient. Here you can choose a metalworking machine for both industrial enterprises and small private workshops
.
Reliability and durability: We recommend you to buy used machines that meet all European and international quality standards. This way, the equipment will serve you well over a long period of time.
Rentability: The models consume a minimum of electricity and accessories. Due to the low percentage of scrap, the cost of finished products is significantly reduced.
.
.
Increased accuracy: We have high quality but low cost CNC machines from Germany in stock. These machines are almost fully automatic and can produce complex products with high accuracy.
.
Our company has been selling machines from Germany all over the world for many years. Besides supplying machines, we also take care of disassembly, packing, exporting and shipping the equipment to any country.
.
Take a look at our website https://www.asset-trade.de to find the currently available used machines and improve your daily production, or contact Asset-Trade.